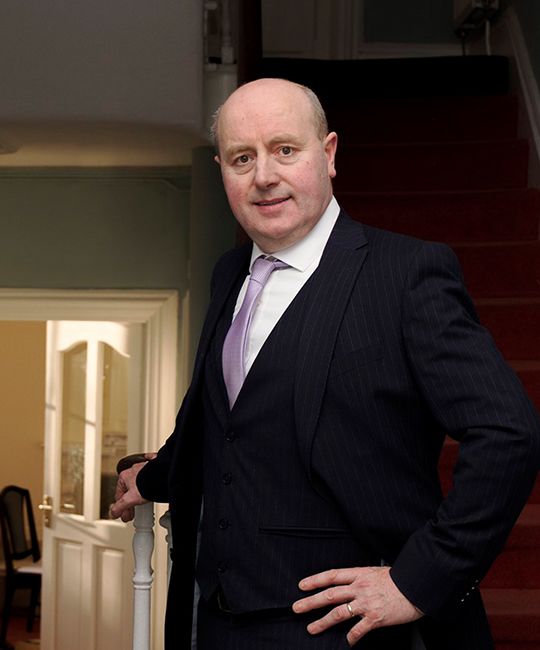 Mr. Patrick Jones
B.A, LL.B, Dip. Prop. Tax, Dip. Comm. Conv, Dip Trust and Estate Plan., Commissioner for Oaths and Notary Public.
Patrick Jones, a Monaghan native, was awarded a primary law degree (1983) and a post primary law degree (1985) from the national university of Ireland, Galway before being enrolled as a solicitor by the law society of Ireland, Dublin (1988).
Patrick became a Bray solicitor in 1991 when he took over and changed the name of the firm to Messrs Jones Magee Solicitors.
Patrick has been appointed a commissioner for oaths (1991), a notary public (1999) and has obtained diplomas in property tax (2003), commercial conveyancing (2004) and trust and estate planning (2005).
In 2006 Patrick was appointed to the solicitors panel of the central mental hospital Dundrum.
Patrick is involved in all aspects of general practice including wills and administration of estates, house purchase and sales, district court road traffic offences, assaults and charge sheets, notary work, family law, employment law, licensing, letting agreements and all aspects of legal practice.